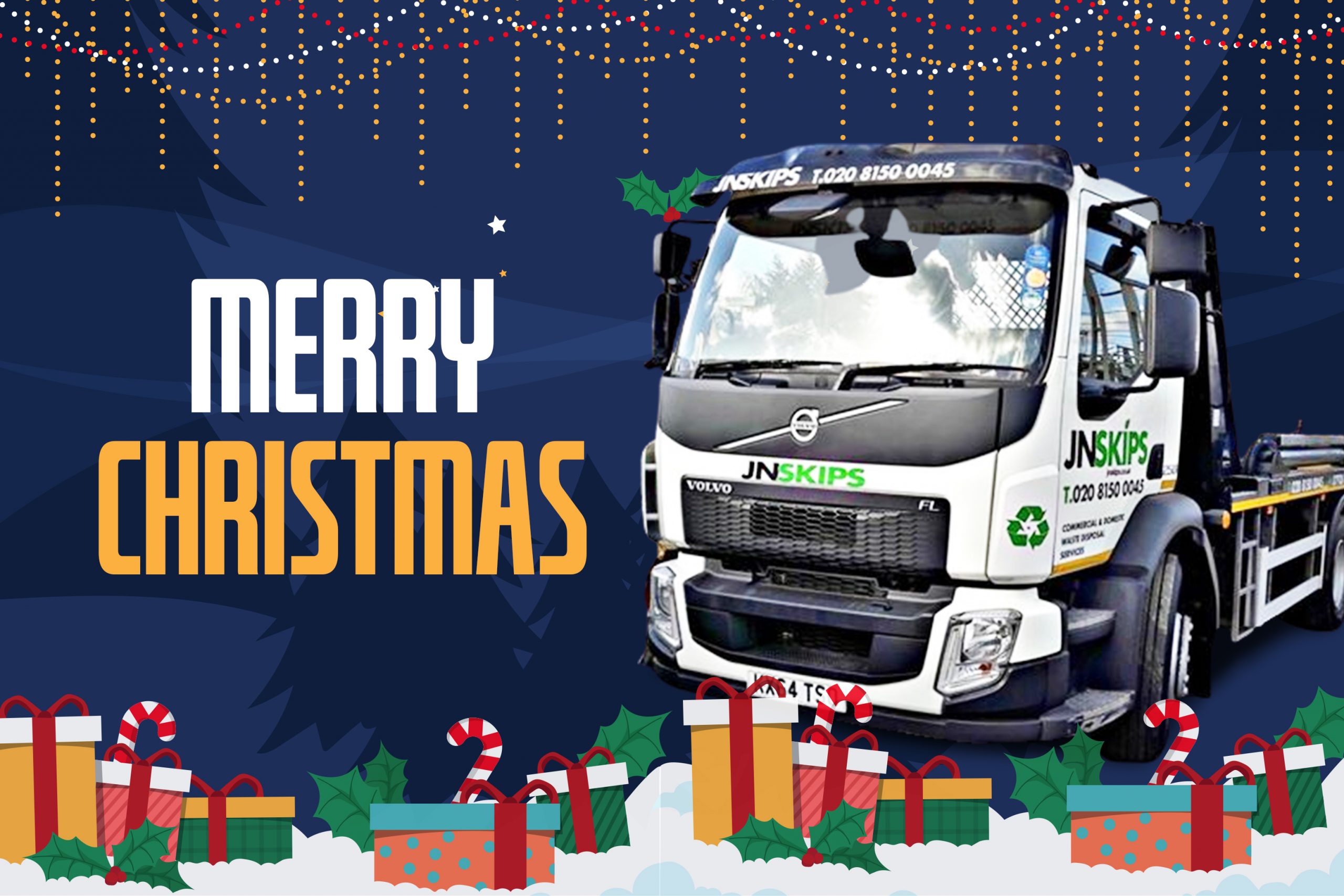 It is that time of the year.
CHRISTMAS!
A period for celebration and time spent with your loved ones.
While this year may be different in many ways, we hope that you make the most of this time.
As we approach 2021, for many, this is the best time to start having a Christmas clear out!
Yes, it can be very time-consuming and require a considerable amount of effort, but once it is done, it will be gratifying. Not only will it free up some space in your house, but it will also make everything appear much neater.
Here at JN Skips, we are here to provide you with our top advice on where to start with your house rubbish clearance.
Free up your Loft space with a Loft Clearance
At JN Skips, we recommend that you start at the top of the house– your loft.
In many households, the loft ends up being a storage place full of stuff that 'may be needed in the future.' We are all guilty of that.
Start your 2021 off differently!
Go into your loft and start putting everything into four piles.
Things you need to keep
Stuff you are not sure of – we will come back to this later
Charity
Stuff to be thrown away – you might need a skip for this!
Pile number one should be manageable. Anything like Christmas decorations or things essential for the future should be inpile one. Aim to move all of this into one section of your loft to make the cleaning process easier later.
Pile number two should only be used if you are really unsure about where to store everything, put this next to your keep section.
The charity pile is for clothes, any small electrical appliances like hairdryers etc, and anything else that a charity might be grateful for.
Lastly,pile four – the rubbish pile. You will most likely find that this is the biggest pile. Hiring a skip is perhaps is the best choice to get everything sorted efficiently.
Make sure to hire a skip between a few days to a week in case you need it for the rest of the house. Hiring a skip makes getting rid of rubbish that much easier. All you need to do is throw it in the skip bin,and a professional skip company will take it away at a great price. It is that simple!
Once you have sifted through the whole loft, go back to pile 2. Have another look and sort through it. Make sure you are strict! There should be nothing left in that pile.
The last thing you need to do is give it a bit of a tidy. Make sure to sweep and clear any mess that could potentially be dangerous.
House Rubbish Clearance Made Easy
Now it is time to focus on the main areas of the house.
House rubbish clearance is going to be the most rewarding.
Start with the bedrooms of the house.
Take a look around the room and start sorting through any boxes, wardrobes and under the bed. Follow the same pile system, as mentioned in the loft clearance section if that works for you.
Then move onto the bathrooms, kitchen and living room areas.
Did you know that at JN Skips, we offer a house clearance service? That means that we will come to your house and take all of your rubbish away at an affordable price. This saves you making the journey to the rubbish tip yourself.
You can also use our skip hire service if you would prefer that.
Don't forget about the outside! – Garden & Garage
We understand that not every home has access to a garage or garden, so please skip this section to find out more about us.
Gardens are another area that usually requires a lot of effort when it comes to its maintenance. Not every home has access to a garden rubbish clearance service from the council which most likely puts you off.
But fear not! You can hire local rubbish clearance companies to deal with disposing of your garden waste.
Either hire a gardener or tidy the garden yourself.
Start with the highest part of your garden, such as a tree or tall bush and work your way down to the lawn/tiles. Always make sure to take careful precautions when using gardening tools.
Once you have arranged a pile of garden rubbish, give us a call, and we will take it off of your hands in no time.
Next the garage, another area of the home that often gets used as a storage room. Follow the same steps as the loft clearance, and you will have a tidy garage in a matter of hours.
And that is it. By following these simple steps, you could free up so much space in your home. Not only will this allow for more storage space, but it also is proven to have positive benefits on your mental health.
Hiring JN Skips for your House Rubbish Clearance
At JN Skips, we have over ten years' experience in providing our rubbish clearance service to customers in South London. We understand everything there is to know about getting rid of rubbish in a safe and environmentally friendly way.
If you require our local rubbish clearance service, please give us a call, and we will be more than happy to help take the rubbish off your hands. If a skip is something that will be better suited to you, book a skip directly on our site.
Rubbish clearance is second nature to us – let the JN Skips experts assist you today.
We wish you a Merry Christmas and a Happy New Year!