Finding the right skip for your domestic or commercial project – whether large, small, or in between – can be a bit of a perplexing task, especially when you've never done it before!  House clearances, domestic disposals, construction site clean-ups and more can benefit hugely from a great value skip – here at JN Skips, we don't just support our customers with affordable skip hire, we ensure to offer you a variety of sizes and standards which you can depend upon for short or long-term jobs.
We offer skip hire London and beyond – we're here to support the South East and South West as far as we possibly can – and hiring your first skip has never been easier.  For recycling, removals, clearances and more besides, we're your allies from start to finish.  Without further ado – let's take a look at the essentials you need to know about when it comes to hiring a skip for any means or purposes.
When Might You Need a Skip?
A great, low-cost skip can be used for a wide range of means and purposes, and the best part of this lies in the fact that we may even be able to support you with a receptacle the same day you call in or book online with us.  We offer home and household clearance support with small, mini skip hire and midi skips that can be dropped off at your property and picked up at short notice, as and when you need a collection taking away.
It's also worth noting that we can help to cater to a wide range of commercial and industrial needs, too – construction sites and industrial projects will often require large-scale clear-up and refuse removal, which is why we're always only too happy to help out.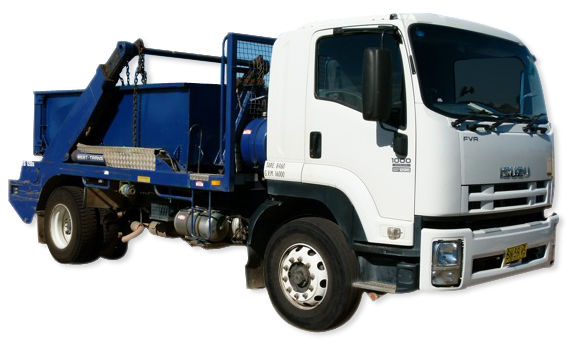 From home to work and everywhere in between, you can hire a skip for a day or longer to make sure that all of your unwanted rubbish and refuse is taken away without you ever needing to lift a finger.  This will give you more time to attend to your work outright – that's less time and less hassle in getting rubbish and waste taken away and off to the local dump, too.  We're all about saving you time, money and effort!
Types of Skip
There are many different types of skip which you can hire, and we will always endeavour to make sure you hire the skip type and option which best fits your needs and demands.  There's never any point in paying more for skip volume which you simply won't use – and part of the benefit of hiring with JN Skips means that we will make sure we pair you up with the most viable and affordable skip for your home or commercial clearance.
Choose mini or small skips for smaller household removal needs or midi to large skips for commercial and industrial concerns – able to take in a greater volume of refuse so that you can, once again, rest easy – as all of your unwanted rubbish and waste is up and away without you needing to do a thing.  Simply fill up your skip of choice and we'll take it all away for you – nice and easy, and low cost, too!
The Advantages of Using a Skip
There are plenty of reasons why you should use a skip over any other traditional waste and refuse service.  For one, hiring a skip is quick and simple – you just let us know when you need to hire a receptacle and we will have it with you as soon as possible.  We may even be able to deliver it to you the same day you call in or book online.
This sets us apart from much of the competition – JN Skips' low cost same day booking and collection service is available online and via phone – you'll never know the speed of our service unless you take advantage of it!  You can easily and safely book online at rates which remain massively competitive with the local trade in South East and South West England – we are London skip hire experts you can rely upon.  Reliable skip hire available for low cost rates is what we're all about – and it all starts with one phone call or a handful of clicks.
Skip Sizes Galore
While we trade in skips from mini and small up to midi and large, we offer 2-yard increments all the way up to 16 yard skips – meaning that if you only need a small model, you can hire a 2 yard skip, a 4 yard skip or a 6 yard skip from us at short notice.  One step up, and you have our mid-range – 8 yard skips, 10 yard skips and 12 yard skips – and for the real heavy duty jobs, you can hire 14 yard skips or 16 yard skips from us and we'll be able to take away all of your bulk commercial and industrial waste at short notice.
Book in with us and we will line you up with the best possible fit for your budget and for your project requirements – it's our job to find you the best possible value from start to finish.
Vehicles at Your Service
We don't just supply skips – we also man and support vehicles of all shapes, sizes and requirements for our clients – meaning that whether you simply need a basic man in a van service, a full skip lorry or skip bins of varying size and volume, we're here to ensure you get the best fit for your particular needs.
Call ahead and we will dispatch our brilliant skip lorry fleet out to you as and when you need them the most.  If you need a specific vehicle for your commercial or household clearance, just call and let us know – and we will always be in a position to help you.
Cost Effective for You
Hiring a skip is a cost effective and efficient approach to waste clearance and removal – why spend more money, time and effort in getting your waste and refuse to the local dump when we can handle and take it all away for you?  We base our rates and up front quotes on everything that goes into your individual skip hire – meaning you're guaranteed to get the best possible prices for everything you need.
Why Hire JN Skips?
With JN Skips, you don't just get access to years of experience and reliable, steady hands – you get access to cheap, low cost skip hire that's available throughout the year.  We are local skip providers and experts – meaning that we can tailor each skip hire request to specific budgets and requirements from project to project – and what's more, we're even available for same day hire, too.
Vehicles for all sizes of skips and an online book skipping system are just the icing on the cake – we're local suppliers offering you skip hire 'near me' in London and beyond.  Book with us online or via phone today to start taking advantage of our brilliant no mess clearance standards as soon as possible!  Call JN Skips today on 0208 150 0045 or book a skip online at your own convenience!